ABOUT

Pryde Trusses & Hardware

Pryde has been trading for more than 25 years. During this 25+ years our roof plant has been awarded with a "Top 10 Truss Manufacturer SA" award by Mitek Roofing Systems since 2000. We are known for manufacturing quality timber roof trusses and at the lowest prices.

We are also retailers of timber products, roofing material, building material, hardware, tools, electrical, sanitary/plumbing, windows, doors, flooring, ceiling and much more at competitive prices.

Pryde has grown during the last few years and now has 2 branches: Stikland and Strand. We trade in the Western Cape (and beyond) to the commercial, industrial & residential market.

Our company's objective is to be the competitive advantage. We strive to do this by competetive discount prices, delivering great service, on schedule deliveries, and satisfying our customer's building needs.

We also recently started stocking Boerboel Wear Clothing as we found that there is a big need for retail of Boerboel Wear in the Bellville and surrounding areas, and not only through online shopping. - So come in and try on Boerboel Wear clothing in our newly installed fitting rooms and get the perfect fit, the first time around.
Services:
Estimation of Trusses, Roofing material, Building material, Ceilings & Carports.
Roof truss manufacturing
Speedy deliveries
Plaining and cutting of timber

*

Cutting of boards

*

Advice

*
* Terms and conditions apply.
Awards:
Mitek Industries South Africa has awarded Pryde Trusses with the following awards:
Top 10 Truss Manufacturer SA
2000 - 2009
2010
2015
2016
2017
2018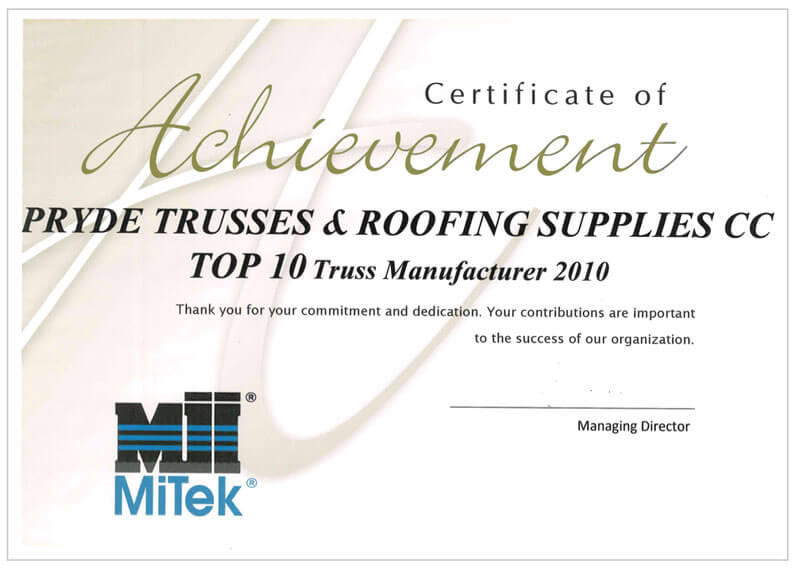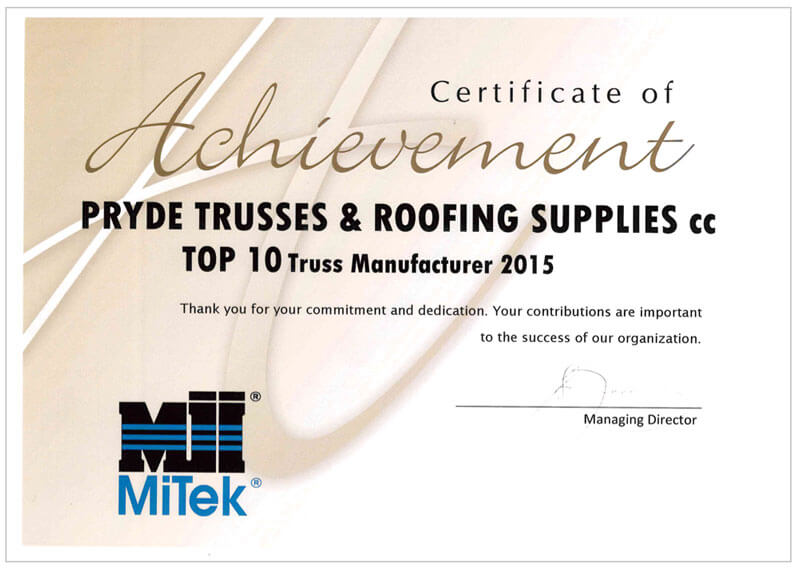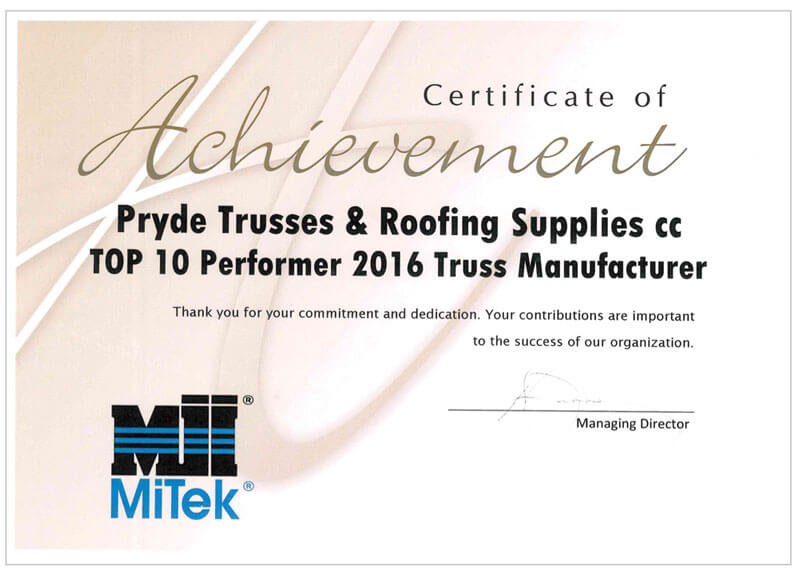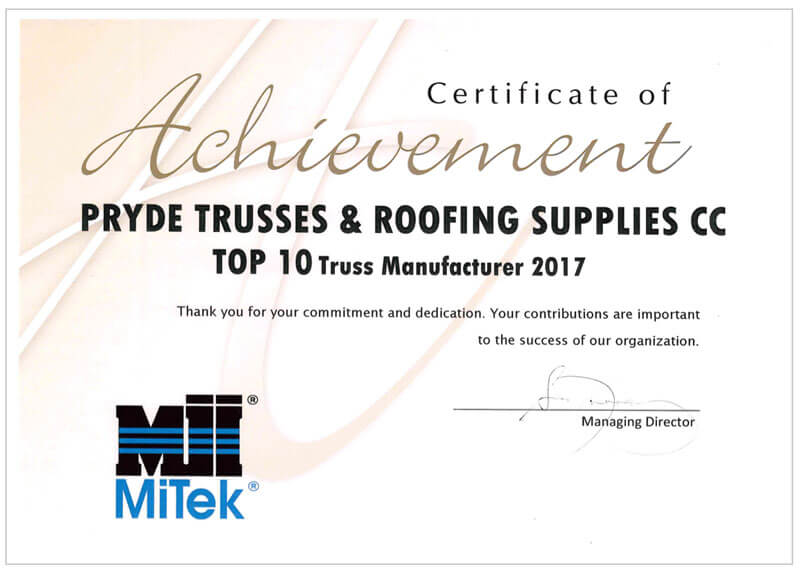 Top 10 Customer SA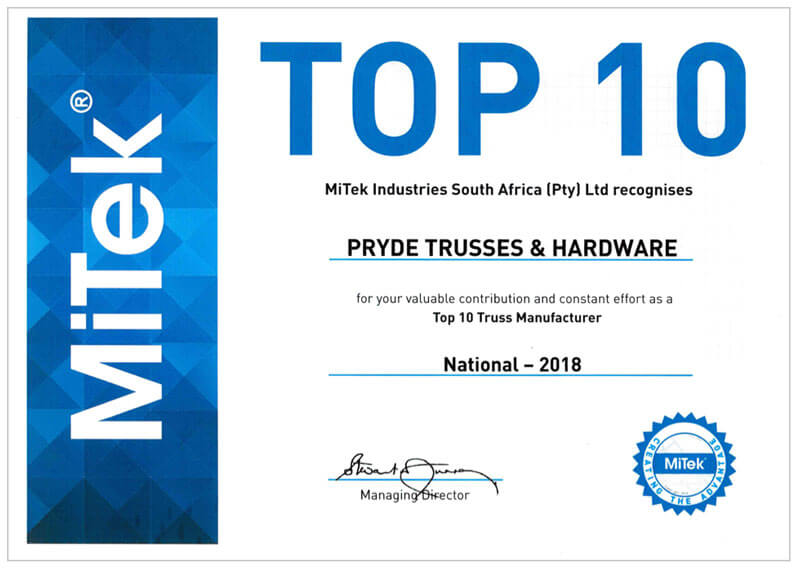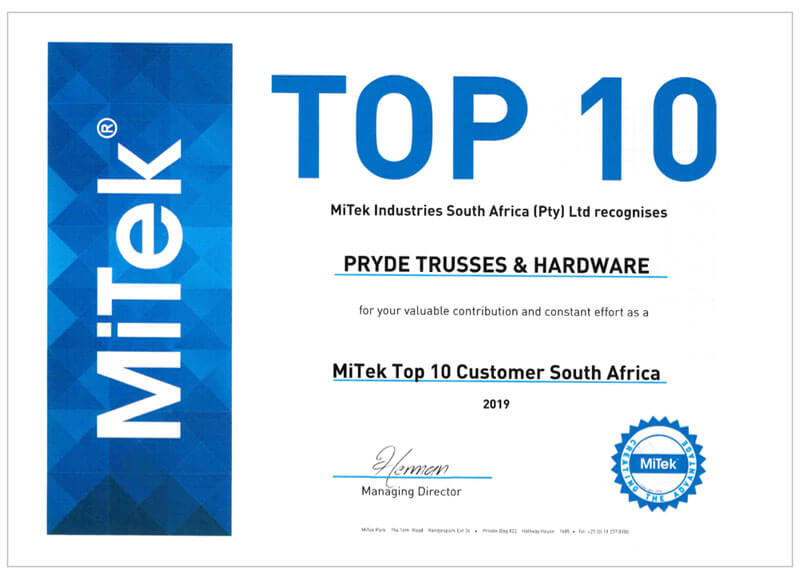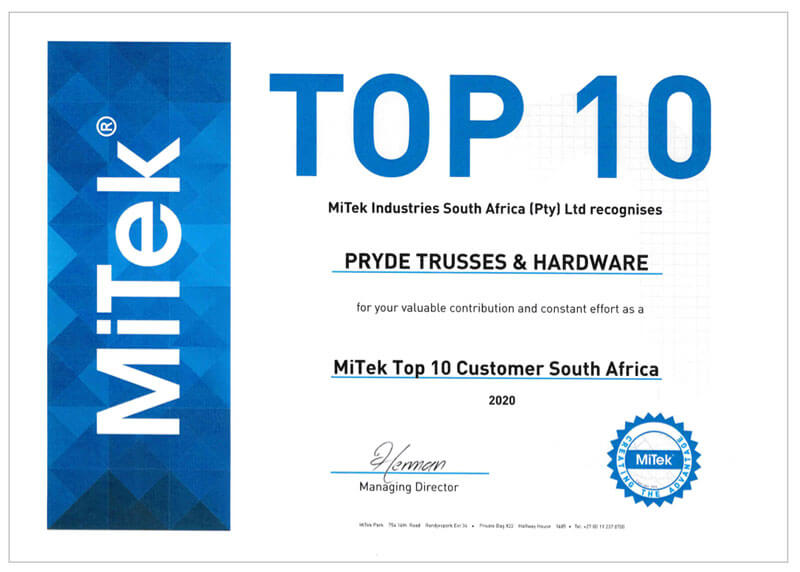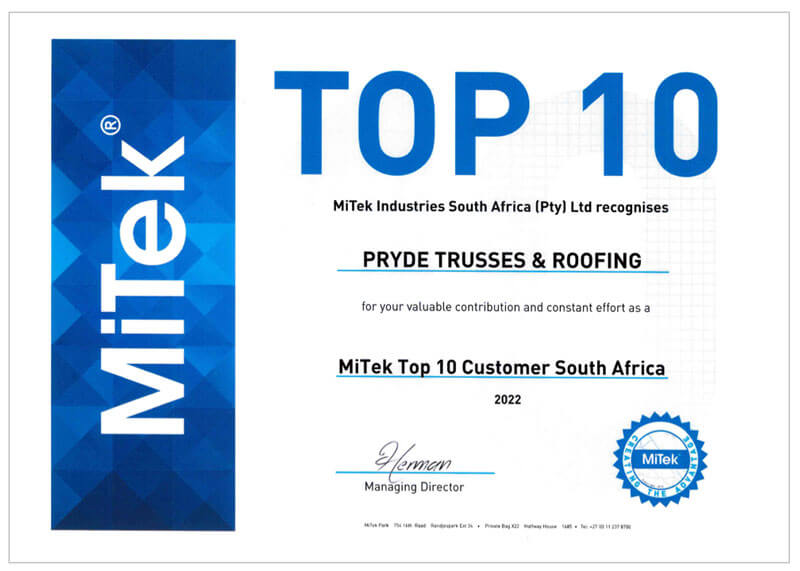 Top 5 Customer Western Cape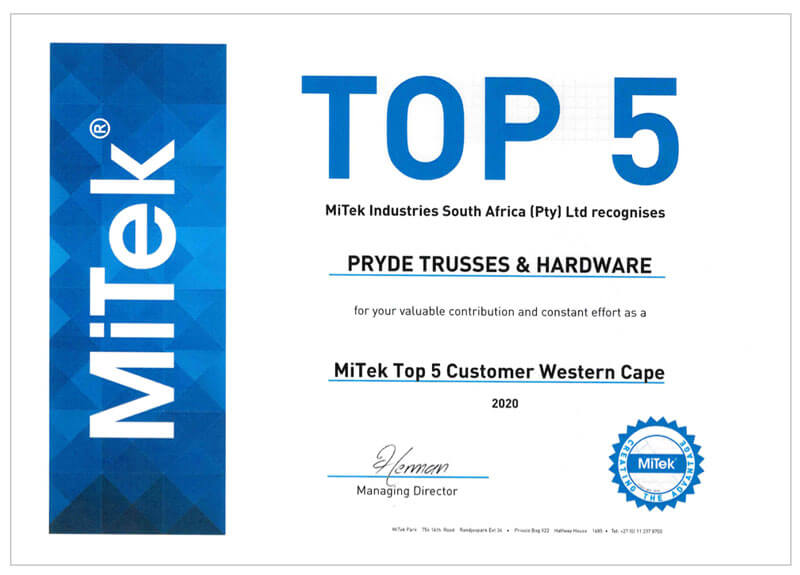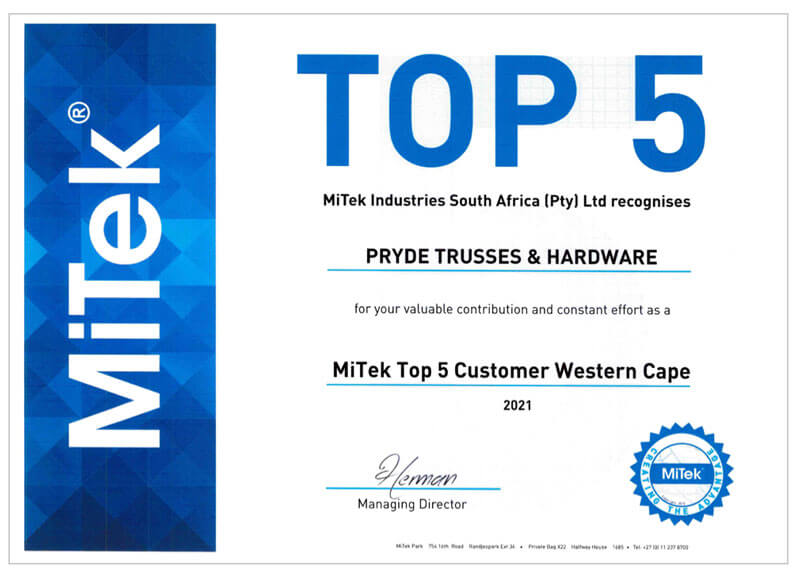 Terms and Conditions of Trade:
Download a copy of Pryde's Terms and Conditions of Trade here.
Download here
Payments:
EFTs (Electronic funds transfers) accepted, Card facilities available: Maestro, Master Card, Visa, Visa Electron, Diners Club.