Hardware Specials


50KG PPC Cement
R92.95

Cash/card/eft and collect only.

(R97.95 if purchased on account)



Prices are inclusive of 15% VAT. Specials are only valid for cash and card sales. Specials are valid until 30 April 2021, and may remain unchanged or increase without prior notice after 30 April 2021.
PRYDE Hardware
As is the case with all our other departments, Pryde Hardware's products are sold at competitive prices.
It is all about satisfying our customer's building requirements.
Whether you are purchasing building material, roofing material or roof trusses, we strive to deliver great service and supplying good quality products, at a competitive price.
Timber

Fascia

Sand

Stone

Bricks

Brickforce

Underlay

DPC

Lintols

Cement

Windows &
Window frames

Doors &
Door frames

Locks, Hinges
& Handles

Skirtings

Ceiling

Cornice

Paint

Sanitary/Plumbing

Hardware
Tools

Gardening
Tools
Estimations
We provide estimations for building material, ceilings, carports, etc.
Please bring your building plan for a FREE estimation. For more information or to get a FREE estimation please contact us on +27 (0)21 949 7915 or info@pryde.co.za.
Deliveries
We do speedy deliveries, covering most of the Western Cape.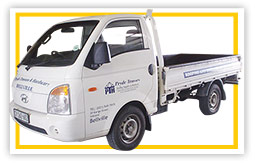 Pryde Hardware is one of Pryde's other departments that competes with leading Builder's hardware - and Building material merchants in Bellville and surrounding Cape Town areas.
Our Hardware department has been supplying Roofing -and Building material to builders, contractors, carpenters and the public for over 10 years, delivering to most areas in the Western Cape.
The hardware store (Hardware department) was opened after Pryde Trusses' success in the manufacturing of Timber -& Exposed Timber Trusses since 1997.
Pryde's hardware department also does estimations of Building material, Carports, Roof sheets etc., while Pryde's Truss department does estimations of Roof Trusses and all other Roofing materials and sundries required, all under one roof.
Our products are of top quality, yet at most competitive prices, therefore we are definitely the competitive edge.